Site-specific work
The Cabinet work with museums, galleries, festivals and venues to produce thematic events that resonate with specific spaces through their cultural heritage.
Submarine of Living Cinema
A voyage exploring the surface and depths of the sea with films by "the surrealist Jacques Cousteau" - Jean Painleve, Maya Deren, surf films, poetry by Shelley and award-winning, contemporary animation. Click on image for a description of the 2013 Passenger Films event.
Sound Journeys of Dorset (Bournemouth Natural Science Society, 2011)
A "live radio" piece exploring the concept of wilderness through the voices and sounds of Dorset. Commissioned by Bournemouth Arts Festival.
Frankenstein & The Cyborg (Shelley Manor, 2012)
Part of a celebration of Frankenstein set in semi-derelict Shelley Manor : a piece threading together Mary Shelley's monster with the cyborg age through readings, installations and live scores of classic and contemporary sci-fi.
Santa Sangre (Day of the Dead Festival, Old Vic Tunnels, 2012)
Exploring Mexican cinema through a screening of Jodorowsky's surrealist slasher film in the bowels of Waterloo. Commissioned by the Mexican Embassy/ Nomad.
Wild West on Mars (Edward Sharpe and the Magnetic Zeros,  Old Vic Tunnels, 2011)
 
A live score to psychedelic western, El Topo (Jodorowsky, 1970) for the sell-out Edward Sharpe event. Commissioned by Festival Republic.
Programmes
The Cabinet create programmes of short films or excerpts that work thematically with either a space or an event.
Things to Come, (V & A, 2013)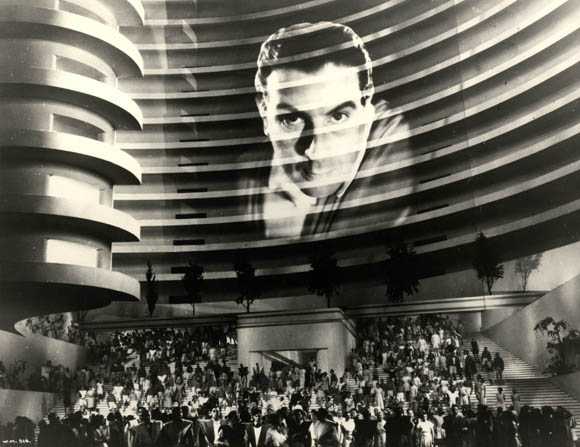 20s and 30s Utopian and dystopian visions of the future are explored within a triptych of film excerpts, presented with live scores and live foley. British sci-fi, Things to Come (1936), Fritz Lang's Metropolis (1927) and Chaplin's Modern Times (1936) display some of cinema's most exciting costume, set design and special effects. Commissioned by the V & A.
The Garden of Living Cinema Tour (Latitude, Shambala, Russell-Cotes Musuem, 2011)
An exploration of the natural world, flora and fauna through a retrospective programme of animation and stop-frame.
| | | |
| --- | --- | --- |
| Butterfly | Andrei Khrjanovsky | 1972 |
| The Ant And The Grasshopper | Lotte Reineger | 1954 |
| Haiku | Paul Gillespie | 2011 |
| Seasons | Ivan Ivanov-Vano | 1969 |
| Taphonomy | Beatrice Baumgartner | 2011 |
| Historia Naturae, Suita | Jan Svankmajer | 1967 |
 Workshops
PRESS RELEASE – Aspiring musicians aged 13-19 learn about film scoring through a series of unique outreach workshops in Tower Hamlets
28th November 2012 – London
Young musicians aged 13-19 in Tower Hamlets have been given the opportunity to learn about scoring films through a series of workshops funded by Arts Council England and taught by musicians from the film scoring collective The Cabinet of Living Cinema.
Musicians Catherine Ring and Andrew Gorman will lead three two-hour sessions from November 2012 to January 2013. Teenagers from the weekly CM Music Space project funded by LBTH 'A' Team Arts at the Brady Arts Centre will be introduced to various scoring and composition techniques. They will also learn about foley and creating live sound effects.
This outreach activity is in association with Making Tracks, a regular event supported by Arts Council England and curated by Whirlygig Cinema that combines short films with live music from The Cabinet of Living Cinema. It has taken place at Rich Mix in Shoreditch since December 2010.
The workshop participants will work together to develop new scores for short films, which they will then perform live at Making Tracks on Saturday 12th January 2013. This event will form part of the London Short Film Festival.